I'm working hard on helping put together the second year of
Queermance
, which it occurs to me that I should help promote before March turns into April and then the weekend is upon us.
Last year, I wrote a short post about it. This year, we'll have exciting extra items in our line up, such as swag bags and a Queer Art panel. Tickets are still available, although food inclusive tickets are ticking down as we need to get final numbers to the Mecure Hotel. Daytime panels, will all be at the
Mecure, Therry Street in Melbourne
. Aren't available for the full weekend? Single day tickets are available. Evenings only or single panel tickets will be available right up till the day for as little as $20.

The venue for the evening events will be
Hares and Hyenas on Johnston St, Fitzroy
, which is still one of my favourite queer friendly venues in the whole city. It does help that books line the walls, and they sell tea. And, if you squint reeeaaaally hard, you can see the place at the back where we had the readings last year for
the launch of Queermance Vol. 1.
Queermance Vol. 2 will be launched in the same space on Friday 17th of April, starting 8pm and we'll also be having some readings from authors from the first volume who weren't able to make it last year. Copies of both books will be available on the night, thanks to Clan Destine Press. I have my submission in. Do you?
As if that's not enough, there's other stuff going on in my life right now. Such as: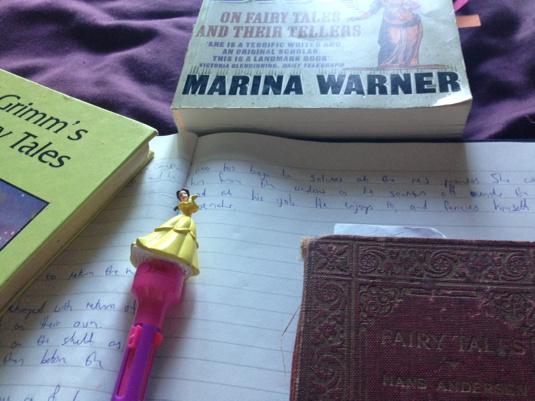 For the first time since my Honours year, I'm curled up with old friends Hans Anderson, Marina Warner, the Grimm brothers and no shortage of coloured post-it notes. They're just as good a company as I remembered.
Unlike last time, when my focus was on Beauty and the Beast and other permutations, the enchanted slipper and the deformed foot have got my attention. I've lost too many hours to flicking through pages and writing notes. It's been sublime!