HELLO! I'm here, I'm still here. I swear it.
So, for anyone interested in the continuation of
this post
, I have now quit my previous job. My partner and I are the happy owners of an
Aussie Farmer's Market
franchise and I am... dare I say it, happy. Well, at least not waking up and dreading the day ahead. I won't speak too much about that (truthfully, I'm still working out the kinks of just
spelling
the word 'franchise'), but suffice to say that it's taken me away from my reading in the last two weeks of the month and, I suspect, will continue to do so for at least a little longer.
Added to that, my writing muse has come back! I blame it on
this book, by Patricia Briggs
. The last time I tried to pick up this novel in February, it sparked renewed interest in writing my Shadows of Melbourne series. This time, not only did it end my writer's block, but I also finished the damned thing in two days. Two days! It's a good read; the whole Mercy Thompson series is highly recommended.
Still. This month, I'm not expecting to get a whole lot of reading done. Maybe I'll use any excess time I have to finish up reading
Game of Thrones
.
For this next month, I've been hanging on from last month for two books in particular. These are:
Pandemonium.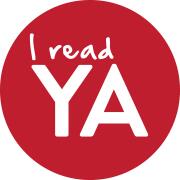 3/5 - Not as good as the first one. Nowhere near.
Somehow, in my excitement of putting together my list of books for the month of May, I completely forgot to include a young adult title. This will not happen again. I've even added a whole new list of YA titles on my Goodreads.com account to
ensure
I will not run out. I love YA.
Seriously... I'm Kidding.
3/5 - Enjoyable but episodic. No unified story.
After reading and enjoying Portia de Rossi's memoir in April, is it any surprise that I've hardly been able to wait to read Ellen DeGeneres' memoir? I'm expecting a completely different tone for this one. Actually, I have no idea at all what to expect about this one. Maybe dolphins.
The Mad Ship.
4/5 - While enjoyable, not the best thing she has written.
Another title I've been looking forward to.
Ship of Magic
left a lot of questions unanswered and, I suspect, will do the same, being as it's a second book in a trilogy. Still, my heart looks forward to sailing with Althea once more!
A Storm of Swords.
2/5 - A hard slug and a very thick book.
Actually, that idea above was a really great idea. I have about two hundred pages left of reading this, and glances through have proven to me how different it looks than the end of the HBO series so I won't be confused when I pick up
A Feast of Crows
.
Cry Wolf.
3/5 - Its only failing being that it's the first book in a series, yet seems to start in the middle.
I don't usually read two novels by the same author in two consecutive months, but I was planning to read this book last month until the library lost it. Also, it is the first book in a different series; Alpha and Omega rather than Mercy Thompson. As I don't actually have this title on my personal bookshelves, I had to wait. Then, lo and behold, it was ready today!
I suspect I shall have to staple my wrist to my forehead and cry 'woe!' for having to read two Patricia Briggs novels in as many months.
--
As always, follow my progress this month at my Goodreads.com account:
http://www.goodreads.com/author/show/6878229.Nicole_D_Fergusson